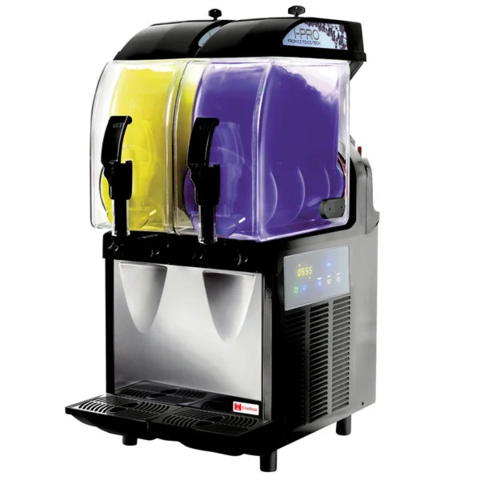 Dual Bowl Frozen Drink Machine
Our Dual Machines Give you the option of two different flavors of your choice! Two Complimentary drink mix combinations include a table cart with a skirt.
The delivery crew will demonstrate how to operate the machine. No cleaning, when the part is over, turn off the machine.
Capacity 2.9 Gallons Per Bowl
Voltage: 115v
Must be within twenty-five feet of your power source!