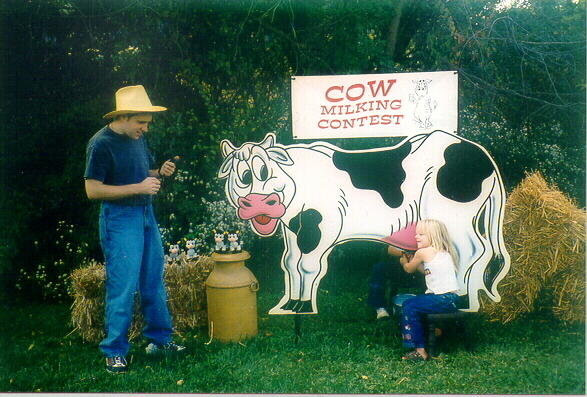 Cow Milking Game




$150.00

4 hr Rental Additional hr $25 hr



Book Online or Call 704-708-4564
Delivery to Charlotte and surrounding areas.
Professional On-Time Event Crew!
Book Today!
The Cow Milking Contest has been a huge hit ever since we introduced it ten years ago. Kids love it because they get the chance to see what it's like to milk a real cow. Operators love it because they don't have the hassles and liability of letting kids milk a real cow. Educators love it because students learn through a hands-on experience where milk comes from. It uses white food dye mixed with water to create fake milk. It includes two cow sides, two milk pails, two milking stools, white dye. Easy to set up, straightforward to store, and loads of fun to use. What's not to love about that?