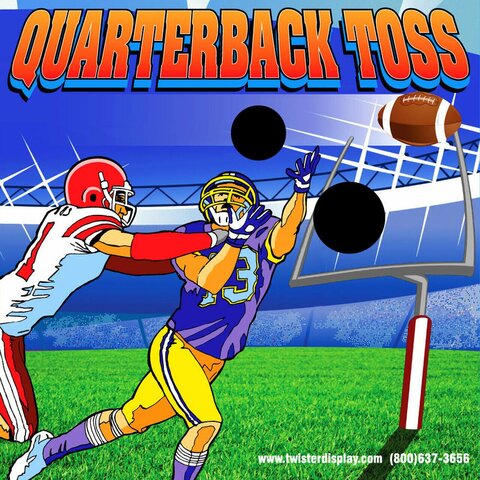 Quarterback Toss Game
Book Online or Call 704-708-4564
Delivery to Charlotte and surrounding areas.
Professional On-Time Event Crew!
Book Today!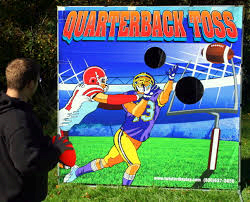 Quarterback Toss Game
Quarterback Toss is a winner at any sporting event, fundraiser, or carnival. It's a straightforward game but irresistible! No football player or football player want-to-be can walk by this game without giving it a shot. Quarterback Toss can be set up in less than five minutes and can be used indoors or out.