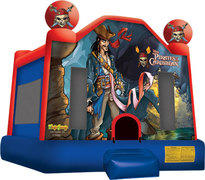 Pirates of the Caribbean Jump
$155.00
Dimensions: 15' x 15'
Outlets:
Monitors:
Please call to reserve this item.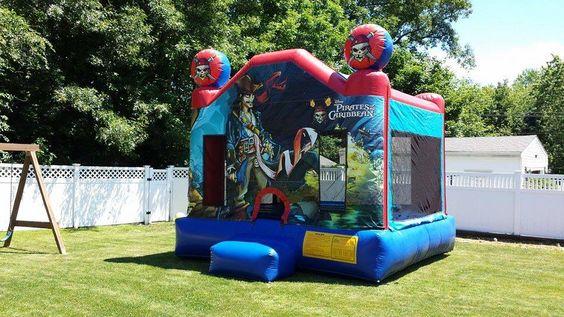 Aye, Me Hearties

What swashbuckling affair would be complete without the thrills and adventure of Jack Sparrow and his sea faring side kicks, Will Turner and Elizabeth Swann? The action-packed high seas happenings are brilliantly displayed on the Pirates of the Caribbean inflatable series making any celebration a seaworthy one. At 15' x 15', our Pirates of the Caribbean Jump provides over 220 square feet of pure bounce. High-visibility mesh around all sides allows spectators to view easily.
Note: A minimum rental of $225 is required for delivery. We have games and concessions to add to reach the minimum rental amount.